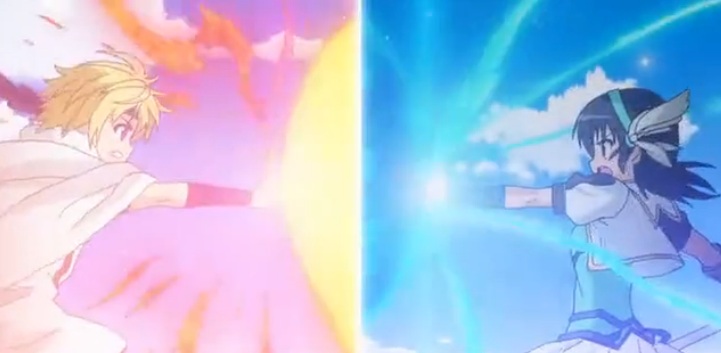 Even though this series is directed by a different director, it still feels like the continuation of the original with the same exact "style". In fact, it actually seems like the previous director is still directing this anime. I don't know if that's a good or bad thing but I heard some complaints that the previous director did a horrible job.
Anyway, we get more "intense" battles between our hero and the new hero with more friendly wars (if only that exists in our real world). Besides that, the creators randomly added unexpected event of another hero just for the heck out of it without any good reason. So it's just one of those events that I had to mention that doesn't fit in the story much. Besides that minor thing, there's really not much to comment on but I do hope that something good will happen like a serious life and death conflict. Overall, another decent episode.
Conclusion:
Cool decent action packed episode.
trackbackURL:http://sparknorkx.blog.fc2.com/tb.php/279-ec86741c