Tonari no Seki-kun Impression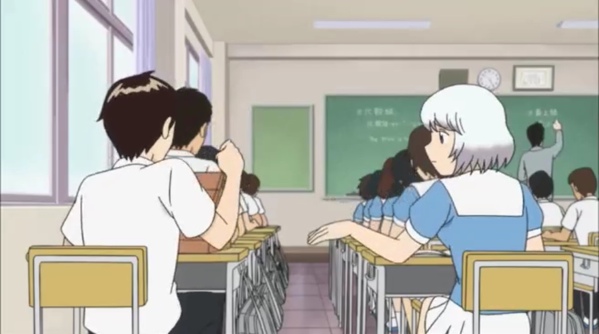 Tonari no Seki-kun is a shorts episodic comedy series based on the short comics about a high school boy named Seki-kun and he basically loves to waste time, in a unique way. But he bothers his female classmate, Yokoi.
This is probably one the best current shorts series I had ever seen that I would highly recommend. As I mean in a shorts series, each episode runs about 5-6 minutes long. Also they're not connected and you don't have to watch them in specific order. Other than that, the series is for all ages and I find it very enjoyable/hilarious. However I did start watching when it first came out but I can't post about each episode because they're again, really short and would be 100% spoiled (which I usually don't do). In conclusion, I highly recommend and check it out if you haven't yet!
Conclusion:
A nice enjoyable and funny shorts series.
Related Entries