The Winter 2018 season has been pretty interesting compared to the previous seasons. But, there's surprisingly a bunch of adorable or cute anime. Here's my top four from low to high.4. Ryuuou no Oshigoto!Why? The shogi master training his young apprentice(s) is just plain cute. Also, there's nice dramatic shogi action. 3. Death March kara Hajimaru Isekai KyousoukyokuWhy? Pochi and Tama are really ...
Would you like to read light novels and play a game at the same time? Then Habitica is for you! Habitica is a free to play task manager RPG and lets you gamify your life. So I've recently gone back playing and having a blast. Currently, I'm hosting a Light Novels Reading Challenge and founded a Light Novels Club. The challenge has over 50 light novel reader participants. Feel free to join them.Of...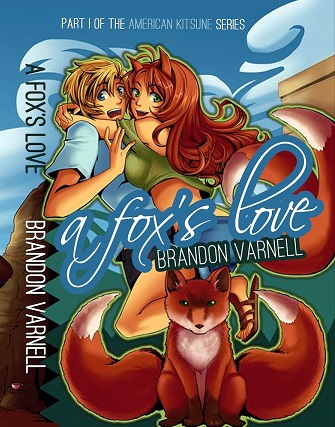 American Kitsune: A Fox's Love is an upcoming Western novel series written by Brandon Varnell. The story is about a high school boy named Kevin who somehow encountered and met a female Kitsune (a fox shape-shifting humanoid) named Lilian. Part one will be released on March 15, 2014 and once out, the book will be available for sale on Amazon as paperback or eBook. So the author provided me a sample...